April 21, 2014
---
Spring is upon us, as the flowers bloom so does our ecosystem. It's starting to heating up as events start to populate the calendar. Check out a few of our top upcoming pics. Don't forget to check the calendar for other great upcoming events.
State of Venture Capital in Hawaii Today
. April 24th. Meli James and Chenoa Farnsworth of Blue Startups have joined the board of HVCA and Meli James has taken on the role of President. With new leadership, HVCA will revitalize its monthly speaker series to provide a venue to connect the entrepreneurial, business and investor communities of Hawaii.
http://hvca.org/
Demo Day Hawaii. Nalukai Foundation along with several other organizations are holding a Demo Day event on Hawaii Island. Saturday May 10th at 1:00pm at the 'Imiloa Astronomy Center in Hilo.
Win A Mentor Lunch With Steve Case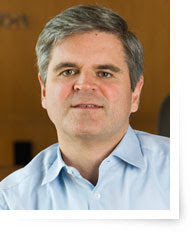 Hello StartupDigest Subscribers, Steve Case here.
You may know me from my days as the co-founder and CEO of AOL. Nowadays, I run Revolution, a venture capital firm dedicated to investing in people and ideas that are changing the world.
My passion has always been helping entrepreneurs grow their companies. Along the way, I've learned that great companies are built from great communities. It's that belief that led me to become chairman of UP Global, an organization that is doing extraordinary work building startup ecosystems across the globe. That's why I'm thrilled to join with Prizeo to help UP Global raise funds to carry out its mission.
So, let's make a trade. You make a small donation to UP Global in exchange for the chance to win a mentor lunch with me. How does that sound? Donate Today!
TUE22

April 22nd 6:00pm

Hang out with fellow online entrepreneurs. It's very casual.  The social mixers don't have a presentation or agenda.  Share stories, get motivated, and find ways to work with each other. Popular topics include:• search engine optimization (SEO)• blog monetization• e-mail list building• WordPress• e-commerce

Ryan's Grill 1200 Ala Moana Blvd, Honolulu, HI 96814 | View in Calendar

TUE22

April 22nd 6:00pm

Attention Business Owners and Entrepreneurs:
Which Of These Issues Do You Care About For Your Business?
• Security From Hackers
• Website Speed (Loads Quickly)
• Rock Solid Backups (in case something goes wrong)
• Effective Lead Generation
• What You're Wasting Your Time Doing In Your Business

University of Hawaii at Manoa, 2525 Correa Road HIG 311, Honolulu, HI 96822 | View in Calendar

WED23

April 23rd 6:30pm

If you have a strong idea that could be pitched more clearly, then join us for the Startup Pitch Bootcamp. In just three hours, this intensive workshop will help you improve your pitching skills and understand the components of a great pitch, providing plenty of practice until you get it right. Pitching is a key skill of every successful entrepreneur. How do you communicate your business clearly to employees, customers, and investors? What are some common pitching mistakes that make you look inexperienced? What is the best way to pitch your business?

ZenWorx, 685 Auahi St, Honolulu | View in Calendar

THU24

April 24th 11:30am

Meet HVCA's new President and learn what is in store for HVCA going forward.

Speakers:
Arben Kryeziu – mBloom
Tim Dick – Startup Capital Ventures
Omar Sultan – Upside Fund
Karl Fooks – HSDC

Please RSVP at http://hvca.org/?p=701 If you have questions email Meli atmeli@bluestartups.com or call 650-814-7727.Notice our new pricing policy:
NOTE ALL RESERVATIONS AND PAYMENTS MUST BE RECEIVED NO LATER THAN TWO DAYS BEFORE THE EVENT.
Parking is available at the Pioneer Plaza building for the special rate of $6 for two hours and at Harbor Court, but we do not validate. The special rate is only for two hours, then regular rates apply.

Plaza Club, 900 Fort Street Mall, 20th Floor | View in Calendar

FRI25

April 25th 6:00pm

Weekly Meeting for Hawaii Virtual Reality Meetup

Demo time from 6:00 -6:45 PM

Box Jelly, 307 Kamani St, Honolulu, HI 96813 | View in Calendar
---
April 30th
TBA
April 30th 6:00pm
Manoa Gardens, 2500 Campus Road, Honolulu, HI 96822
April 30th 9:00pm
ZenWorx, 685 Auahi St, Honolulu
May 1st 6:00pm
Waikiki Yacht Club Dining Room 1599 Ala Moana Blvd Honolulu, HI 96814
May 2nd 6:00pm
Box Jelly, 307 Kamani St, Honolulu, HI 96813
May 8th
TBA
May 8th 5:30pm
Box Jelly, 307 Kamani St, Honolulu, HI 96813
You are receiving this email because you are an active member of the Honolulu startup community.

© 2009-2013 StartupDigest. StartupDigest is a registered trademark of Startup Weekend. All rights reserved.