Like Hawaii, the Chilean Government wants to create programs that will attract entrepreneurs, startups, and private investment to their out-of-the-way location. Like Hawaii, the Chilean Government appropriated money to jumpstart their mission.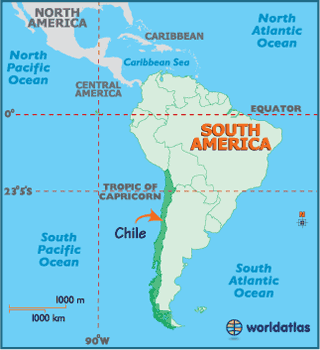 Unlike Hawaii, however, the Chilean Government gives away money–$40,000, to be exact–directly to entrepreneurs. With no strings attached!* No requirements to relinquish precious equity in exchange for funds! No requirements to secure in-kind donations!
(* OK, well, maybe there is a tiny string attached… In exchange for the $40,000, you'll need to relocate your startup to Chile. For 7 months. But you'll also get a one-year resident visa for each member of the team, and a free workspace, with wifi.)
According to their website, Start-Up Chile was created by the Chilean Government and seeks to attract early stage, high-potential entrepreneurs and have them bootstrap their startups in Chile. Their end goal is to convert Chile into "the definitive innovation and entrepreneurial hub of Latin America." In just three years, they've pulled over 200 startups into their program from throughout the world, with another 80+ startups scheduled to enter the program this November.
It's a noble mission, and shares similarities with what our startup ecosystem is attempting to do in Hawaii. We have State-funded initiatives trying to encourage entrepreneurs, local investors trying to change Hawaii's economy, and creative approaches to investment.
But maybe Hawaii should try something more similar to Start-Up Chile? What do you think? Leave a comment below.